About Brawta List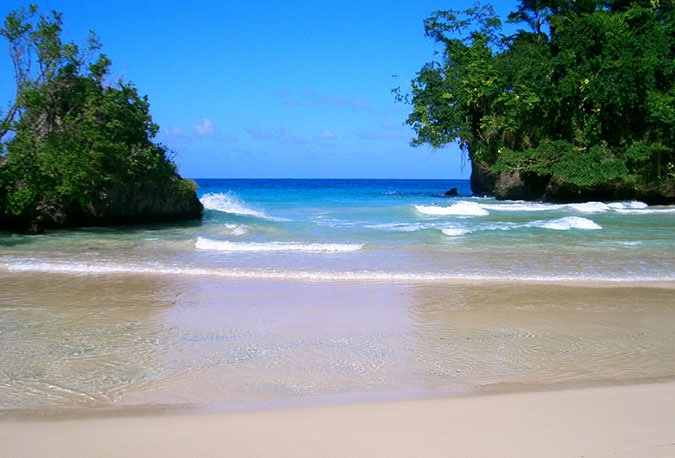 Frenchman's Cove is one of the most beautiful and famous beaches in Jamaica located 4.5 miles from Port Antonio. This small, isolated and scenic cove boasts one of the prettiest white sand beaches for miles and freshwater river emptying into the sea.
To get to the beach from the front gate you have to walk through a natural garden, cross a small bridge over the river that flows to the sea with lots to see along the way including interesting birds, butterflies, flowers, and luxurious foliage.
Frenchman's Cove beach was also featured in the 2010 movie Knight and Day starring Tom Cruise and Cameron Diaz.